Many people who are considering switching to renewable energy are put off by the large upfront cost. Luckily, there are not heating grants Scotland, that allow Scottish people to switch to renewable energy without breaking the bank. Here are just some of the available heating grants Scotland;

The Renewable Heat Incentive
The renewable heat incentive (RHI) scheme is a government funded scheme that is available for homeowners and private and social landlords in Scotland, England and Wales. This funding provides long-term financial support to people looking to install a renewable energy solution to their property.
The RHI scheme is designed to shorten the time that it takes for the household to make back the initial costs involved in installing and maintaining their renewable energy system so they can start saving money.
Here is the tariff associated with the RHI scheme, the homeowner is essentially getting paid for every kWh that is produced.
Renewable Heat Incentive Rates
| | |
| --- | --- |
| Type of Heating System | Tariff (p/kWh Renewable Heat) |
| Air Source Heat Pump | 7.3 |
| Ground Source Heat Pump | 18.8 |
| Solar Thermal (Solar Panels That Heat Water) | 19.2 or more |
| Biomass Boiler | 12.2 |
These payments are made to the homeowner quarterly for 7 years. The rates of this scheme can change every year so it's important to be aware if you decide to go for this government incentive.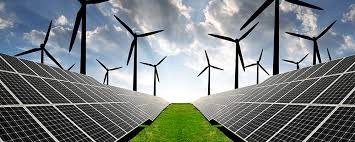 The Home Energy Scotland Loan
The Home Energy Scotland loan is also funded by the government. This allows people who are considering updating their energy system to renewable. It allows them to borrow up to £10,000 interest-free. Homeowners will be entitled to 75% of the cost to install and initially maintain the system.
Maximum Loan Amounts and Repayment Periods
| | | |
| --- | --- | --- |
| Technology | Maximum Loan Value | Maximum Loan Repayment Period (years) |
| Solar Photovoltaic (PV) | £2,500 | 5 |
| Wind Turbine | £2,500 | 5 |
| Hydro Turbine | £2,500 | 5 |
| Solar Water Heating System | £5,000 | 8 |
| Hybrid PV – Solar Water Heating System | £7,500 | 8 |
| Air Source-Water Heat Pump | £10,000 | 12 |
| Ground Source-Water Heat Pump | £10,000 | 12 |
| Water Source-Water Heat Pump | £10,000 | 12 |
| Wood-Fuelled (Biomass) Stoves and Boilers | £10,000 | 12 |
Requirements
In order to be able to receive funding, the system must be installed by approved by the district heating scheme operator. Other requirements before you can receive funding include;
To minimise the amount of carbon dioxide produced, and maximise the energy saved, a minimum level of energy efficiency improvements is required
The system you want to install must be recommended in a supporting energy report
Your eligibility will be assessed and affordability and credit checks will be carried out before the loan is issued. No work is allowed to commence on installation until you've received a written loan offer.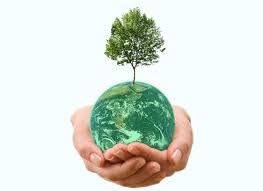 How to Find an Installer?
If you are considering switching to renewable energy, then one of the many heating grants Scotland could help you achieve that. Installers must be approved by whatever loan provider you decide to use. The government-funded schemes are the best to go for as they are long-term and have no interest, making them the most practical.